Client Resources At La Vie
To book an appointment, please click on the button here below and fill out the online appointment request form. Or you may call (800) 483-9591 to speak with our appointment coordinator.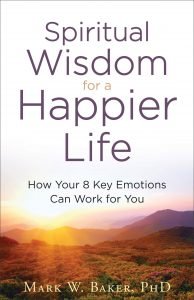 New From Dr. Mark Baker!
Spiritual Wisdom for a Happier Life:
How Your 8 Key Emotions Can Work for You
Available now from the following retailers:
Amazon
Audio and Video
Recorded by Dr. Mark W. Baker
Videos published by Dr. Mark Baker and his radio interviews on KKLA:
The complete list of videos and radio interviews are available on this page and on Dr. Mark Baker's website.
Clinical Research Articles
Published by Dr. Mark W. Baker